Bua Collective
Hungry. Humble. Happy.
Bua is a family of 5 Irish-owned gyms specialising in CrossFit. Our mission is to train hungry, humble people in small groups to help them reach their goal of becoming the fittest, healthiest and happiest version of themselves imaginable.
Excellence In Coaching.

Exceptional COmmunity.
Bua was established over 10 years ago with a single gym, Bua Santry, in North Dublin. Since then, the brand has expanded to a family of 5 gyms across Dublin, Kildare and Louth and this growth comes down to 2 factors – excellent coaching and an incredibly supportive community of members.
Excellence In Coaching
Our team of expert coaches are passionate about personal growth and always strive to push both you and themselves to the edges of their capacities. They love to help people.
Seeing people grow and evolve into the next version of themselves is what really gets them fired up! They each have the technical expertise to unlock performance through highly-effective workout programming, world-class movement coaching and helpful psychological skills.
Their ethos of working hard and striving for better is reflected in the hundreds of 5-star reviews our members have given us.
Bua Community
We believe that when you work out in a group, you will progress faster than working out alone. And when you find a place you truly belong, you will thrive. Our members are the embodiment of this philosophy and so much of the feedback on Bua gyms speaks to just how supportive, welcoming and fun the Bua community is. 
We believe that constant small steps are the path to real health and fitness. Our daily workout provides a challenge that will move you forward one day at a time. Our team of expert coaches are there to guide you forward, always striving to push both you and themselves to the edges of their capacities.
As a community, we strive for progress, growth and self-improvement. We see working hard as inherently rewarding and we never shy away from a challenge.
As we build confidence, we know there is always more to learn. Mastery over our movement and fitness is the goal. Arrogance is the death of progress. We are coachable and always approachable.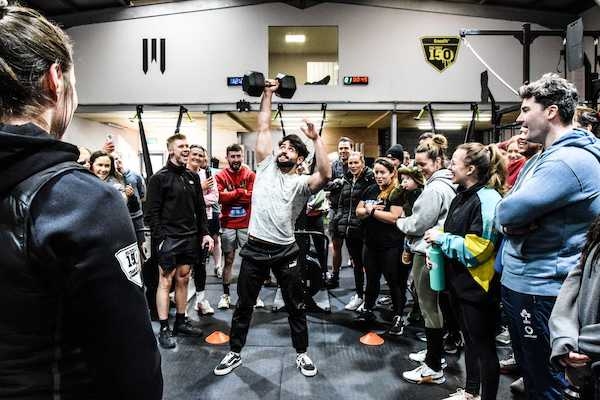 We build relationships.
Our community is tight-knit and our people know each other and support each other. As we strive for progress, we also stay grateful for what is already going well.
We offer free trials to newcomers in all Bua locations. Our coaches will be on hand to guide you through your first class and our members will make you feel right at home.
There's no reason not to try a class!
Visit an incredible community