CrossFit Gym Dublin
Bua Smithfield
Bua Smithfield is the quintessential city centre CrossFit gym. Right in the heart of Dublin City, it is perfect for anyone living or working in town. With dedicated coaches and an extensive timetable, you can easily fit your fitness into your schedule and your busy lifestyle. Book a free trial today!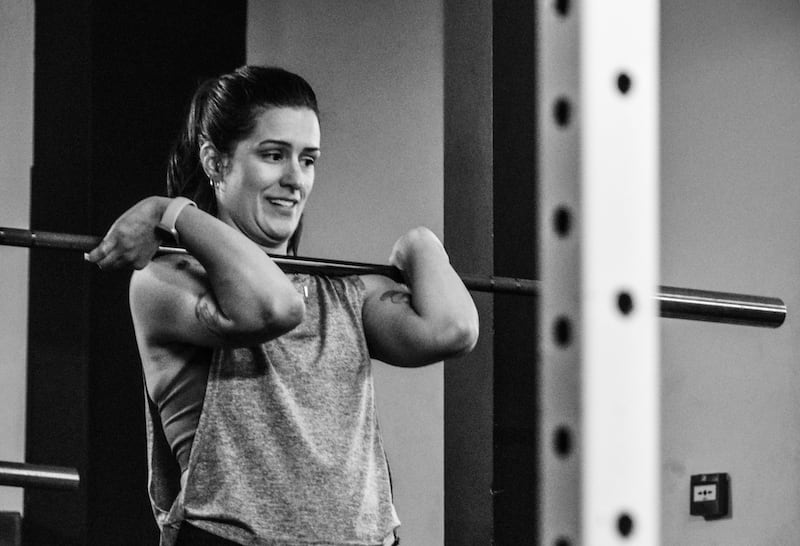 Location
Bua Smithfield, 3 Queen Street, Smithfield, Dublin, D07 TE82
Opening Hours
Mon-Thurs: 6am – 8am, 12.30pm – 9pm
Fri: 6am-8am, 12.30pm – 8pm
Sat & Sun: 9.30am – 11.30am
Contact Details
+353 1 842 6974
smithfield@buacollective.ie
Bua CrossFit Gym Smithfield

Join Today Or Book A Free Trial!
Previously known as Viribus Crossfit, Bua Smithfield joined the Bua Family in 2022. It is the quintessential city centre CrossFit gym, located right in the heart of Dublin, just off Smithfield Square.
Bua Smithfield is an intimate Dublin City gym, where you can catch a small group class throughout the day, based on your own schedule.
With 4 dedicated coaches and an extensive timetable, Bua Smithfield provides a lot of options for those living in the city as well as for busy professionals working in town.
And with every membership giving you access to all Bua gym locations, you know you can get the same quality of training during the week and at the weekend, without having to commute during your time off.
So book a free trial today and find out if it's the right fit for you!
€160
1 Membership. 5 CrossFit Gyms.
Full Access Monday To Sunday.
All of the Bua gym facilities are loaded with world-class CrossFit training equipment from the world's leading brands like:
Our members consistently provide feedback on how clean, accessible and comprehensive our facilities are.
And of course, with a single membership, members have access to all Bua CrossFit training locations and facilities.
Our coaches love to help people. Seeing people grow and evolve into the next version of themselves is what really gets them fired up! They all have the technical expertise to unlock performance through highly-effective workout programming, world-class movement coaching and helpful psychological skills.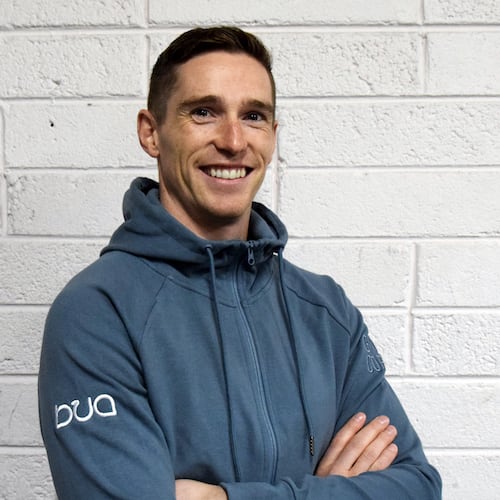 Christopher Lavelle
Coach, Gym Manager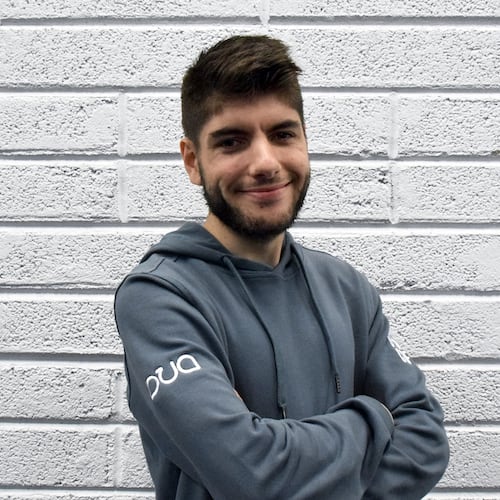 All classes are available as part of a current membership. Please note that the timetable is subject to change.
CrossFit Classes @ Bua
The magic of Bua is in the daily workout. Every day, the challenge changes. Today? Strength-focus. Tomorrow? Endurance. Next? Barbell and gymnastics combo.
Variance allows you to progress a component of your fitness forward every day while allowing you to recover properly.
Measurable
All of our workouts are clearly defined and you will come away with personal score that you can improve over time.
Varied
Every day, a new and unique workout is created for our members at Bua, so they never get stale. Each workout is a mix of movements which provides a new and unique challenge for the body to adapt to.
Functional
We use a broad range of tools like olympic weightlifting, gymnastics, cardiovascular training and much more to gain exposure to as many different movement types as possible.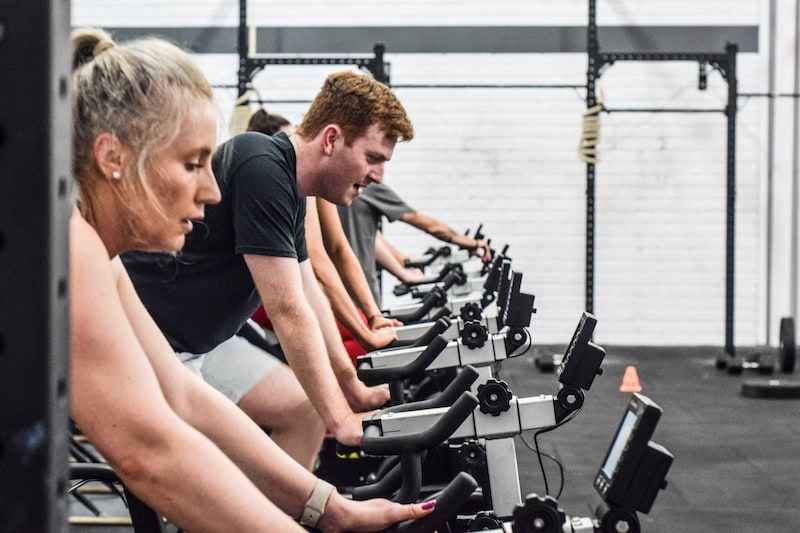 Workout of the Day (WOD)
Our daily workouts at Bua combine a variety of movements from different training disciplines such as weightlifting, gymnastics and cardiovascular work.
Each daily workout is uniquely designed to improve specific elements of your fitness and health. That focus changes each day to ensure you build the most well rounded health and fitness possible.
Each daily workout is led by an expert coach who will teach you correct movement technique, and help you prepare for the workout at the right intensity.
All of our workouts are fully scalable up and down to meet your fitness needs and complete beginners are always welcome.
Return-To-Play
This version of the workout is for people who are returning after a break away from training.
That could mean returning after a two week holiday or illness, or two decades of inactivity.
This version of the daily workout allows you to get back to training at the pace that suits you, and will help eventually help you transition back to full capacity.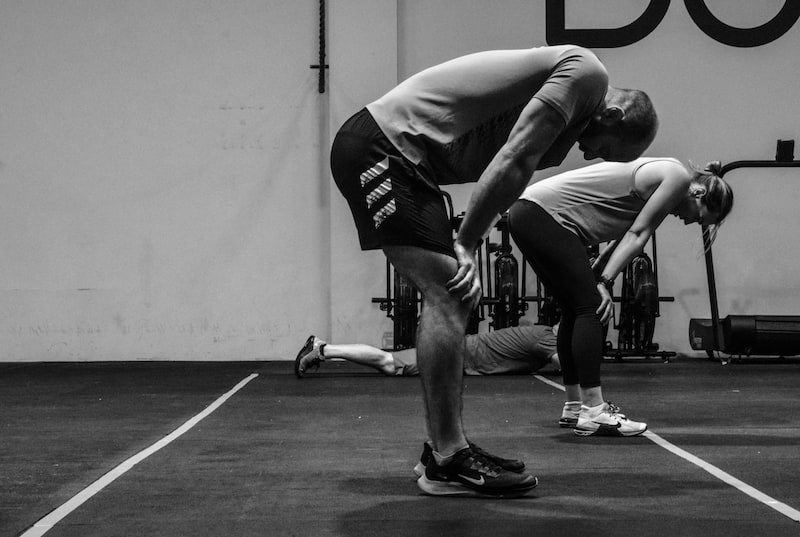 Competitor Session
This 2-hour session is for those who would like to train at a higher intensity and prepare to enter the sport of fitness.
If you have found your rhythm with our daily workouts and want to push your training to the next level, this is the session for you.
Open Gym Sessions
Open Gym is where our members practice their movement skills with a coach, catch up on one of the Daily Workouts, or complete our programmed Extra Work.
This is a slot on the timetable where there is no scheduled class and there is a coach present, ready to help.
Environment is everything.

Become part of something.
With a single membership, members have access to all Bua CrossFit gyms.
The nature of the classes change each day, so you can make exercise and training a part of your daily routine, not a box you need to tick 3-days per week.
For us, working out is fun and we get to do it every day.
€160
1 Membership. 5 Gyms.
Full Access Monday To Sunday.