The Bua team has been helping people build themselves to be fitter, healthier, happier, better versions of themselves for over a decade. Join one of our CrossFit classes, and let's get started!
The magic of Bua Is

in the daily workout.
Every day, the challenge changes. Today? Strength-focus. Tomorrow? Endurance. Next? Barbell and gymnastics combo. Variance allows you to progress a component of your fitness forward every day while allowing you to recover properly.
Measurable
All of the workouts in our CrossFit classes are clearly defined and you will come away with personal score that you can improve over time.
Varied
Every day, a new and unique workout is created for our members at Bua, so they never get stale. Each workout is a mix of movements which provides a new and unique challenge for the body to adapt to.
Functional
We use a broad range of tools like olympic weightlifting, gymnastics, cardiovascular training and much more to gain exposure to as many different movement types as possible.
Our daily workouts at Bua combine a variety of movements from different training disciplines such as weightlifting, gymnastics and cardiovascular work. Each daily workout is uniquely designed to improve specific elements of your fitness and health.
That focus changes each day to ensure you build the most well rounded health and fitness possible. Each daily workout is led by an expert CrossFit coach who will teach you correct movement technique, and help you prepare for the workout at the right intensity. All of our workouts are fully scalable up and down to meet your fitness needs and complete beginners are always welcome.
This version of the workout is for people who are returning after a break away from training. That could mean returning after a two week holiday or illness, or two decades of inactivity.
This version of the daily workout allows you to get back to training at the pace that suits you, and will help eventually help you transition back to full capacity.
This 2-hour session is for those who would like to train at a higher intensity and prepare to enter the sport of fitness. If you have found your rhythm with our daily workouts and want to push your training to the next level, this is the session for you.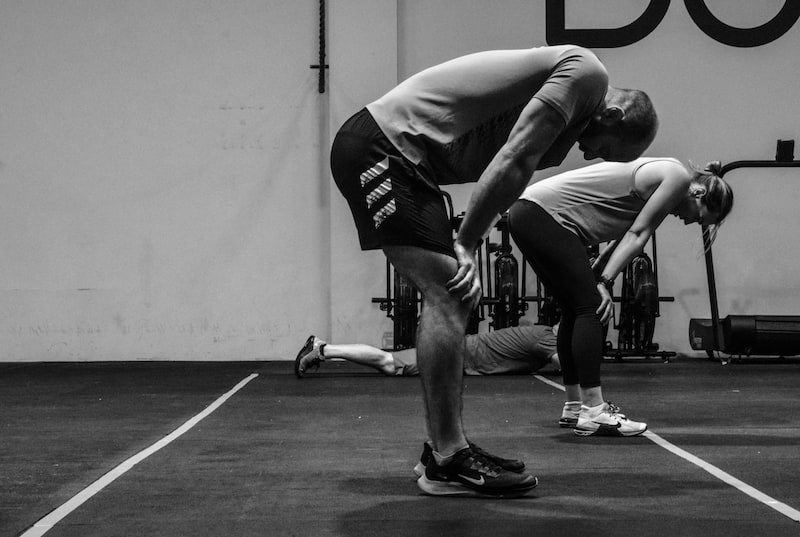 Open Gym is where our members practice their movement skills with a coach, catch up on one of the Daily Workouts, or complete our programmed Extra Work. This is a slot on the timetable where there is no scheduled class and there is a coach present, ready to help.
Join an incredible community
Undecided? Come and have a free trial at any of the Bua  CrossFit gyms to check out the facilities and experience what it's like to be part of the Bua community.
We accept drop-ins from athletes at all Bua CrossFit gyms and in all classes. We would love for you to come and experience what its like to be part of the Bua community.
Frequently Asked

Questions
Can I try out a class before joining?
Of course you can. Register here for a free trial in any of our five CrossFit gyms.
Do I need a certain level of fitness or experience?
Definitely not! We have brand new beginners starting with us all the time with zero experience. So don't worry, our coaches will take good care of you.
Does my membership cover more than one location?
We have five locations. As a Bua member you can attend classes at any location and are free to move around as much as you wish.
How do I book a class?
We have a dedicated Bua app with our full schedule of classes where you can book your daily workout. When you join our coaches will show you how easy it is to book.
Do you offer any sales or discounted memberships?
We keep it simple and straightforward by offering a single membership plan that offers full access to all of our locations seven days a week.
However, there are discounts for student members and teens.
Is it easy to cancel my membership?
Of course! If it's not for you or if your circumstances change, you can cancel whenever you need to. All we need is 7 days notice to process the cancellation.