Bua Community
Bua Blog, Podcast & Member Areas
Check out the Buacast, the Bua blog and the member areas below for great resources, tips, advice and guides on achieving your personal growth goals.
BuaCast
The BuaCast has a mixture of guests from the health and fitness space covering all aspects relevant to human performance.
Push the limits of your physical and mental performance!
Battle Cancer will be coming back to Ireland ahead of their summer teams competition. They have teamed up with CrossFit Bua to run a Battle Cancer Roadshow. This will be running across 3 of our Bua locations over the coming weeks. Dates and Locations: April...
Ensuring success and growth as a CrossFit athlete undoubtedly requires dedication and motivation, but the quality and experience of the coach also play a big part. With this in mind, we think the best CrossFit coaches can be easily identified. They have several key...
CrossFit workouts are known for many things. High intensity? Check. Challenging? Most certainly. Sweat inducing? Absolutely. But they are also famed for their ability to boost motivation, generate results and build a sense of community among athletes. With so many...
Staying fit and healthy takes dedication and motivation – something that can be difficult to muster when trying to manage multiple aspects of our busy lives. From work and professional demands to family responsibilities and everything in between, maintaining a...
It's completely normal to feel a little anxious heading into your first CrossFit class. Even those who know little about the hugely successful fitness movement will likely be aware that it has a reputation as an intense and demanding workout, so it's entirely...
Choosing the right gym is quite like sourcing your ideal pair of jeans: it has to be the right fit. Each gym has its own atmosphere, its mantra and way of operating. If you're about to embark on a brand-new fitness journey, it's not enough to simply type "best gym...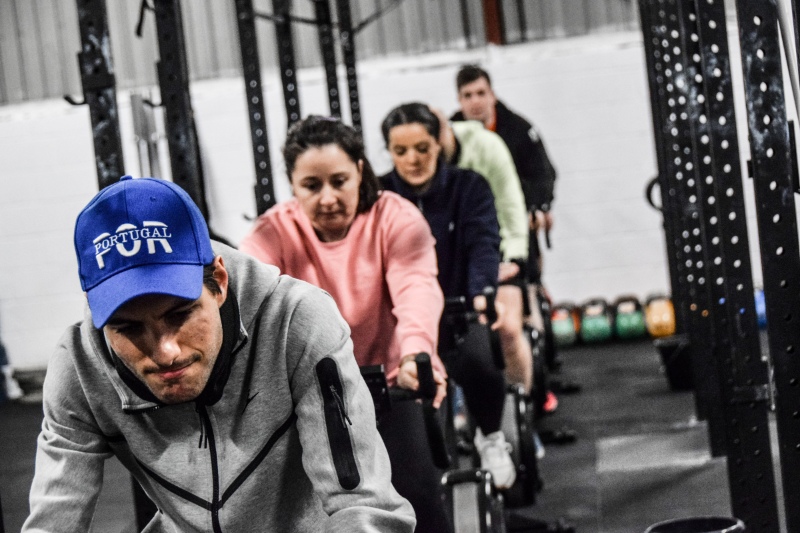 To celebrate the launch of the new Bua website, we have an exciting giveaway for you and there's 2 prizes to be won! 🏆 For the next 4 weeks, you can be in with a chance to win one month's worth of membership at ANY Bua gym. To Enter On Instagram: Like and save this...
"If it doesn't challenge you, it doesn't change you." When it comes to the experience of CrossFit gyms, this quote rings very true. Originally established in California in 2000, CrossFit has quickly become one of the most popular fitness movements on the planet –...
Our Christmas opening hours across all 3...
Sign Up To


Our Newsletter

.
Join an incredible community
Undecided? Come and have a free trial at any of the Bua  CrossFit gyms to check out the facilities and experience what it's like to be part of the Bua community.
We accept drop-ins from athletes at all Bua CrossFit gyms and in all classes. We would love for you to come and experience what its like to be part of the Bua community.