The popularity of CrossFit gyms in Ireland has skyrocketed in recent years. This fitness phenomenon, characterised by intense and varied workouts, has captivated the attention of exercise enthusiasts across the nation.
With more and more Irish professionals seeking to embrace the CrossFit lifestyle, choosing the right CrossFit gym has become a crucial box ticker. This article aims to guide all levels of CrossFit athletes towards their ideal gym, discussing the important factors that need to be considered before securing member status.
What makes CrossFit unique?
CrossFit is not just a workout; it's a philosophy that challenges individuals both physically and mentally. It combines elements of weightlifting, cardio and gymnastics to create diverse and constantly changing workouts.
The benefits of CrossFit are multifaceted and include improved fitness levels, increased strength, enhanced endurance and a strong sense of belonging within a unique community.
Why it's important to choose the right CrossFit gyms in Ireland
Selecting the wrong CrossFit gym can hinder your progress and motivation levels. In contrast, the right gym can make a world of difference to the success of your fitness journey. Choosing a gym that's a perfect fit with your requirements and goals creates a more effective and engaging environment, leading to better long-term results.
What to consider when choosing CrossFit gyms in Ireland
When shopping around for your dream CrossFit gym membership, there are several crucial considerations to keep in mind.
Qualifications of coaches
One of the most fundamental aspects of choosing the right CrossFit gym is sussing out the qualifications of the coaches that are based there. Look for trainers with CrossFit certifications, and those with the experience to tailor workouts to individual needs and fitness levels. This will ensure a safe and effective training experience for new members at any stage on their CrossFit journey.
Community aspect
A vibrant and supportive community can make or break your CrossFit gym membership. Evaluate the gym's atmosphere during your visit. Are members friendly and encouraging? Does the gym organise events or competitions to nurture that community spirit? This will give you a good indication of how much emphasis a gym places on this vital element of the CrossFit experience.
Equipment and facility
Clean and well-maintained equipment is essential for effective CrossFit workouts. Spacious facilities are equally vital, especially for high-intensity sessions. Ensure that the gym has the necessary tools and space to support your fitness goals.
Location and timing
Convenience plays a significant role in your commitment to CrossFit. Research has shown that 50% of gym members continue with their membership purely based on the convenient location of their gym. Choose a gym close to your work or home to eliminate excuses for missing workouts. Also, consider gym hours that align with your schedule to ensure consistency.
Variety of classes
Variety keeps workouts engaging and challenging. Look for gyms that offer a range of classes, from beginner to advanced levels. This diversity will lend itself to a well-rounded fitness experience tailored to your needs.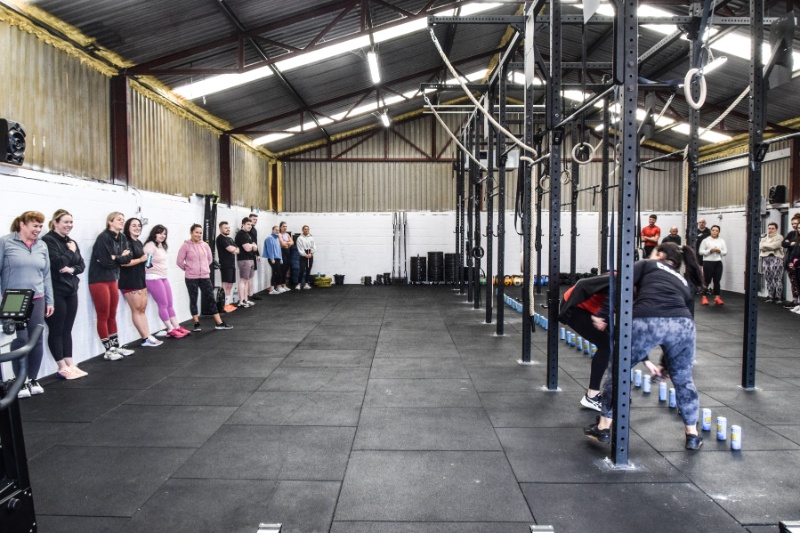 Bua is your provider of CrossFit gyms In Ireland
Investing in a gym that aligns with your personal fitness goals is a crucial step in achieving lasting success. With five locations across Leinster, Bua stands out as a top provider of CrossFit gyms in the region. With a team of certified coaches, an ever-growing community, well-maintained equipment and spacious facilities, we offer the ideal environment for individuals seeking a top-tier CrossFit experience.
Each branch of the Bua family of gyms boasts state-of-the-art facilities and expert coaches, and with members granted access to all five locations, it's possible to maintain your fitness journey both at home and on the road.
What's more, our CrossFit classes are designed to help you push your limits, grow stronger, and build a sense of community that will keep you motivated. More information on our classes, and the overall Bua experience, can be found in our blog.
So, if you're ready to embark on a rewarding and immersive CrossFit journey, don't hesitate – contact us today. We're ready and waiting to guide you through a transformational experience that will push you to accomplish something truly special.